So I met with my designer a few more times, and the book design is complete. I actually produced my first hard copy (bound and all) about a week and a half ago. There were some issues with the cover, but I can alter that when I do the final run.

Tomorrow, I plan to start some printing. Look what I brought home with me this morning: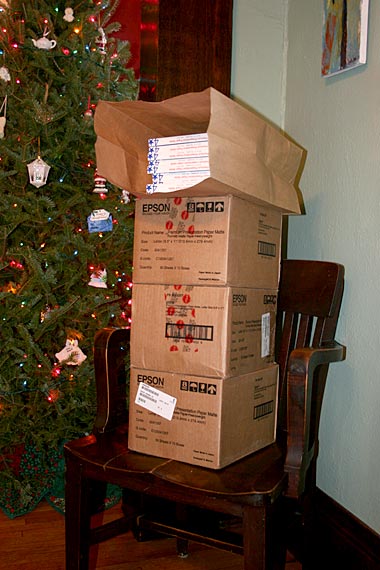 That's 39 boxes of paper. Nearly 2000 sheets. Lemme at em.
Give me 2 weeks, and I hope to have this book ready for sale. Check back shortly! Happy Winter!