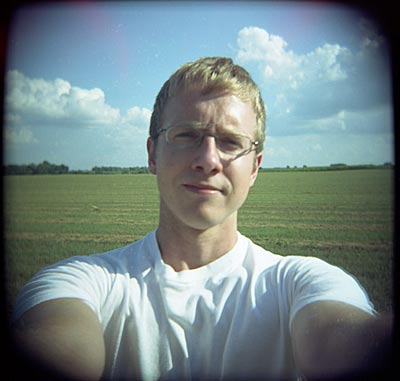 Steve Stenzel studied at the College of Visual Arts in St. Paul, Minnesota, where he graduated Magna Cum Laude with a BFA in Photography. He graduated with his Masters from the Minneapolis College of Art and Design. He has taught at Photo or Design courses at Brown College, the University of Minnesota, the Minneapolis College of Art and Design, and the College of Visual Arts.
Steve's work has been shown in galleries internationally and his work is in numerous public and private collections. His latest work has been seen in Here and Now, an exhibit of contemporary photography at the Katherine E. Nash Gallery at the University of Minnesota; The New Works Gallery in a 2 person show at the Silver Eye Center for Photography in Pittsburgh, PA; Illuminance, a biennial photography exhibit in Texas; The ReFresh Print Biennial at the University of Wisconsin; Art on the Plains at the Plains Art Museum in North Dakota; After Dark, an International juried show at The Center for Fine Art Photography in Fort Collins, CO; and the 5th Photographic Image Biennial at the Wellington B. Gray Gallery in Greenville, North Carolina.
Steve has recently completed a residency at the Anderson Center in Red Wing, MN. He was commissioned by the New York Times Magazine to shoot a cover story, which was published on November 19th, 2006. Since then, he's completed 4 more projects for the New York Times.
In his free time, Steve enjoys training and competing in triathlons, duathlons, and road races.
Click here
to contact Steve.
(Updated: Summer 2013)