I've been sorting through work in my studio like a mad man over the last few days. My most recent count of work that will be in the sale is as follows:

- 30 pieces framed and matted in black metal frames
- 22 pieces framed and matted in homemade wooden frames
- 14 pieces framed and matted in purchased wooden frames
- 12 matted but unframed pieces
- DOZENS of loose prints

Here's some of the work coming together for the sale: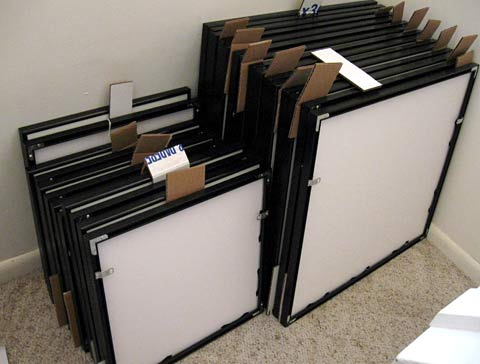 Framed pieces on the landing in my studio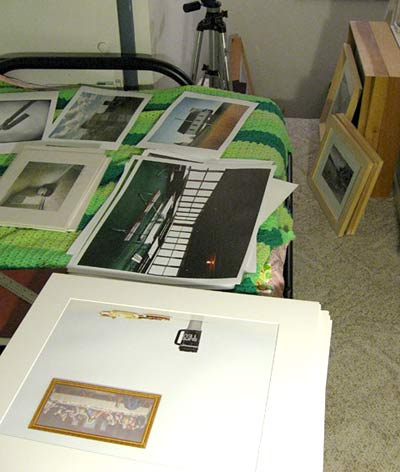 A stack of matted pieces (in the foreground) and some loose prints being sorted
(with some framed work in wooden frames to the right)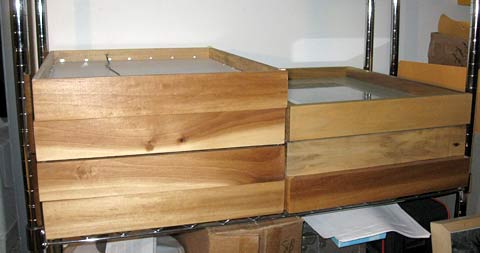 More work in homemade frames
A few stacks of different sizes of loose prints
There is
a LOT more
that you're not seeing, so stop by and check it out! Here are some of the details (similar to those I posted in
my last post
) -
Friday July 15th: 5 pm - 9 pm
Saturday July 16th: 11 am - 3 pm

345 Cleveland Ave N, St. Paul, MN 55104
(me - photography)
355 Cleveland Ave N, St. Paul, MN 55104
(Paul - painting)
393 Cleveland Ave N, St. Paul, MN 55104
(Kelly - jewelry and stained glass)
The 3 of us having art sales are all within a block of each other (all on the west side of Cleveland), and we're just a few blocks off the Cretain / Vandalia Exit on I-94:

View 345 Cleveland Ave N in a larger map and/or get directions
Thanks everyone! Hope to see you at my place this weekend - Friday 5 pm -9 pm and / or Saturday 11 am - 3 pm!