A week ago was the opening of the show I'm in at the Soeffker Gallery at Hamline University. (Click here to see photos from the opening reception.) Here are some photos from yesterday of the work in the show: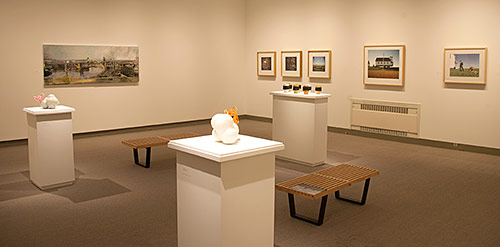 Andrew Wykes painting to the left, Kate Fisher's work on the podiums, and my photos on the right.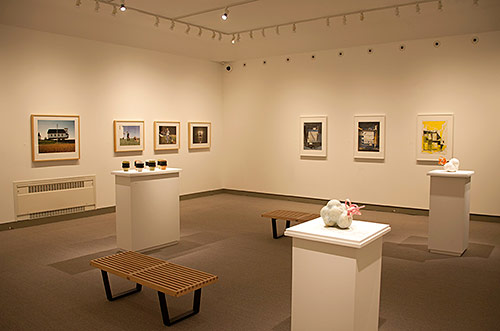 John-Mark Schlink's prints to the right.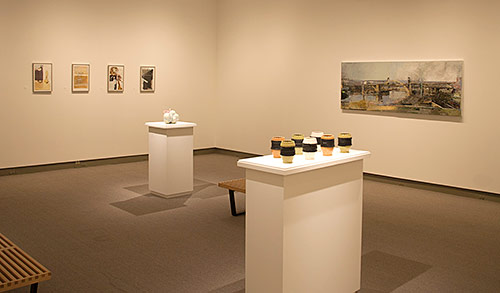 Krista Walsh's mixed media pieces to the left.
My photographs.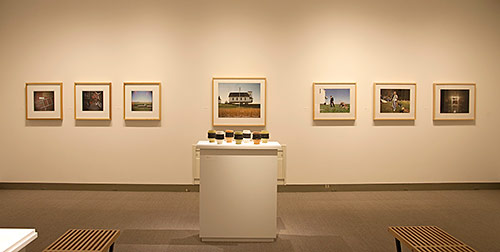 My photographs.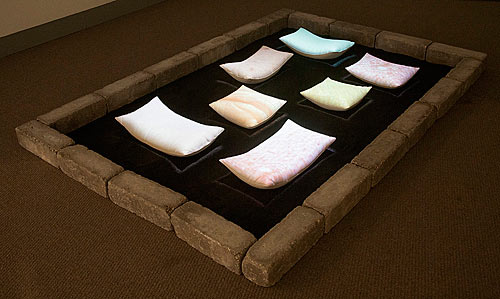 Dave Ryan's interactive piece in the small space in the gallery lobby.
The show is still up for another 2 weeks. Stop by and check it out!