About a year ago, I posted a series of photos made at 4 a.m. (Click that link if you haven't seen them.) I've been enjoying my sleep since then, but I've stepped out early a few times to make a few more.

[click each image to enlarge]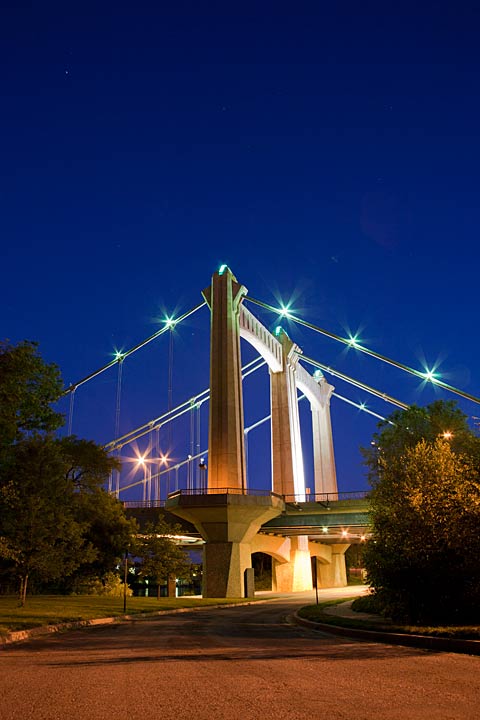 Hennepin Ave Bridge.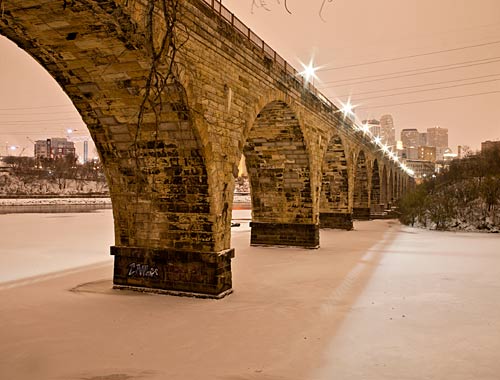 Stone Arch Bridge in the Snow.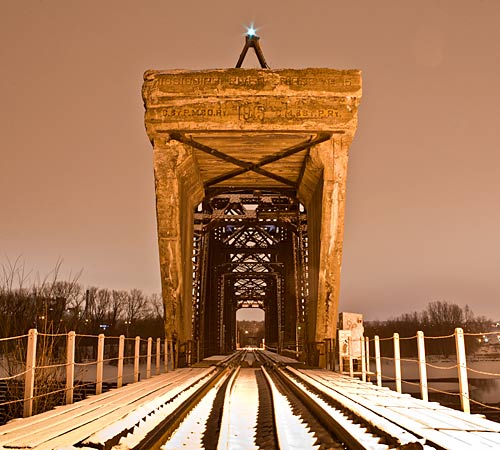 Rail Bridge 15 (the only asymmetrical swing bridge on the Mississippi River).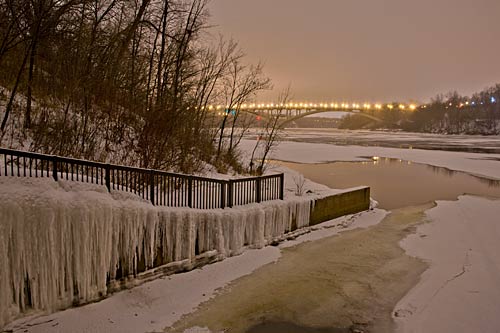 The Melting Mississippi River.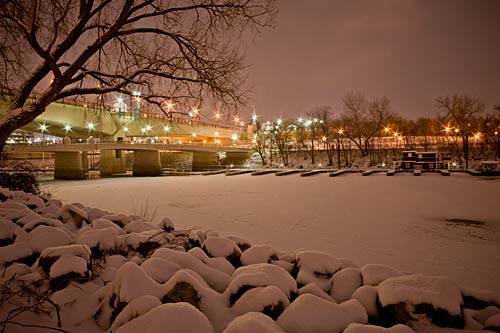 Wabasha Street Bridge.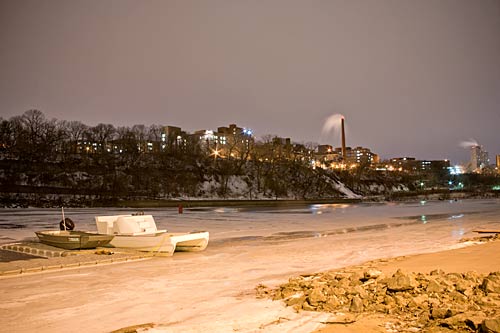 Near the University of Minnesota Boathouse.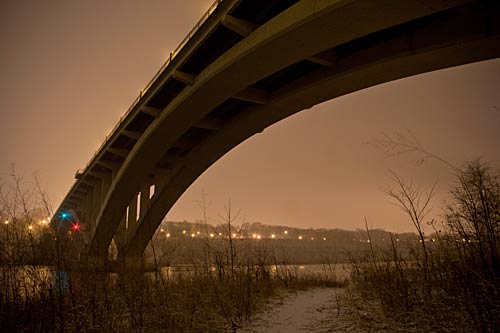 Under the Lake/Marshall Bridge During a Light Snow.
See my first "4 a.m." photos HERE.