Last night was the Opening Reception for the 5-person show at the Soeffker Gallery at Hamline University. I didn't take many photos, but here are 2 from near the beginning of the opening: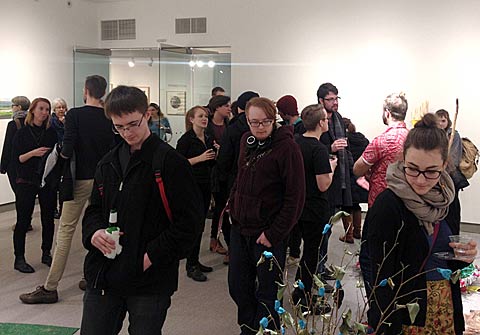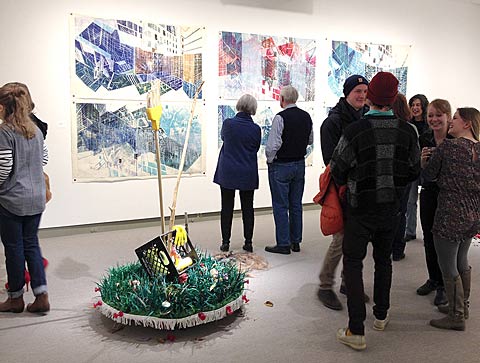 My parents surprised me by driving up (2 hours 1-way) to be at the opening, and they brought my Grandma as well. Thanks to all my friends, family, neighbors, and students who showed up!
I'll photograph the show in the upcoming weeks and post those photos here. Check back soon.