I spent some time in my studio this weekend getting my large 4 a.m. piece ready to ship to Colorado. Here are a few pics of the process: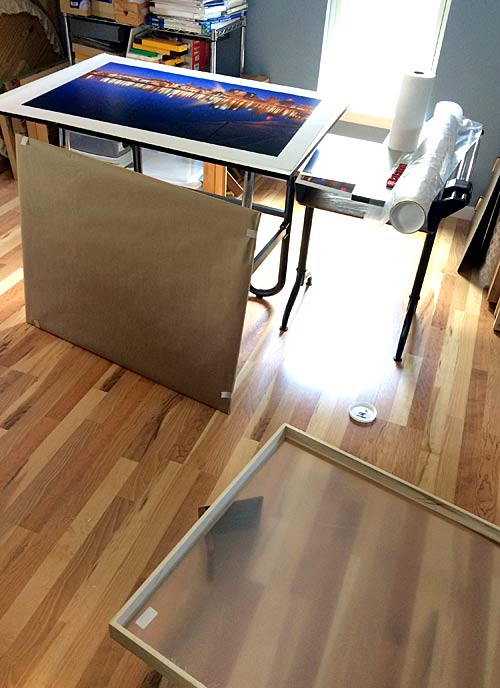 Print on the table, mat board leaning up, frame and plexi in the foreground.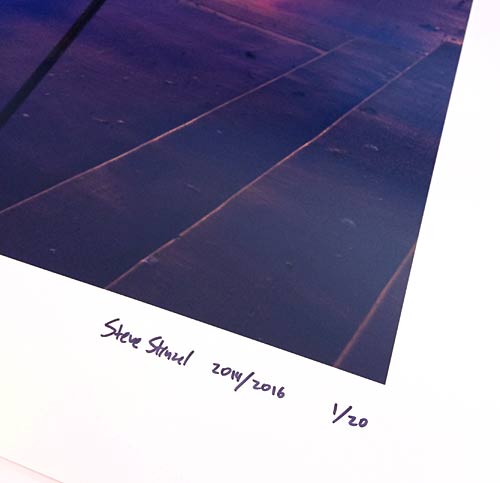 Signed print.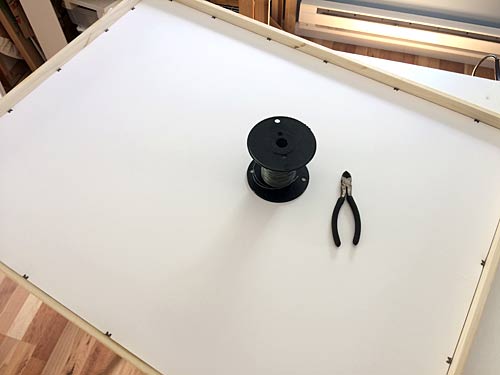 Ready to put on the D-rings and wire.
Complete.
That last photo didn't show the scale of the 31x41 piece that well. Here's a shot my wife took
of me holding the piece, and it lets you get a bit more of the sense of the scale.
I wrapped it in butcher paper, and then loosely "boxed" it in foamcore
to then take to UPS and have them box and ship it.
p.s.
Here's a post from March
that shows the process of making the frame for this exhibition (as well as 3 more frames).