I made a trip down to Red Wing today to drop 5 pieces off at the Anderson Center for an upcoming event.


The tower at the Anderson Center.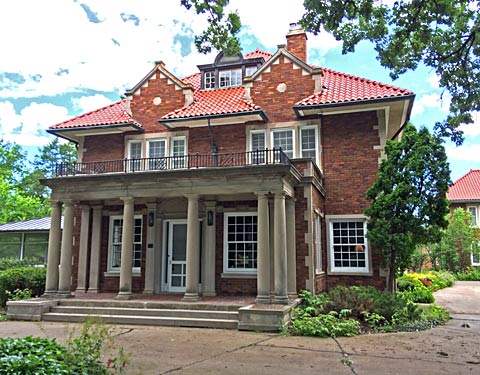 The house I stayed in as part of my residency 10 years ago. My bedroom was the upper left window.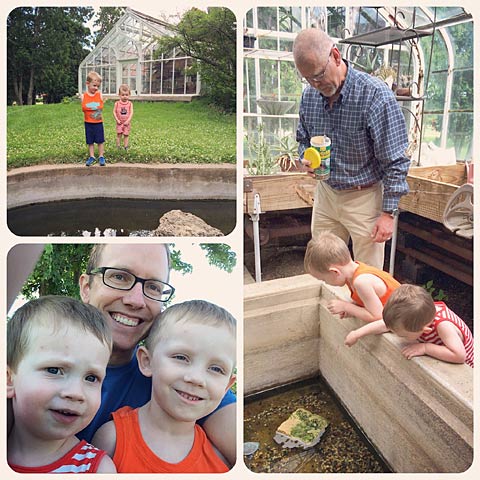 I Instagrammed these photos
with the caption
"Spent the morning in Red Wing with my boys.
We had to deliver some artwork of mine for an upcoming exhibition at the Anderson Center. (I was
an artist-in-residence there 10 years ago.) The Center's director let the boys feed the baby turtle!
We also played at an awesome park, watched big tugboats go up the Mississippi, and ate pizza."
The director Chris contacted me and asked me to show some of my "4 a.m." work at their summer celebration. Here are a few snapshots from their big flyer about the event next month: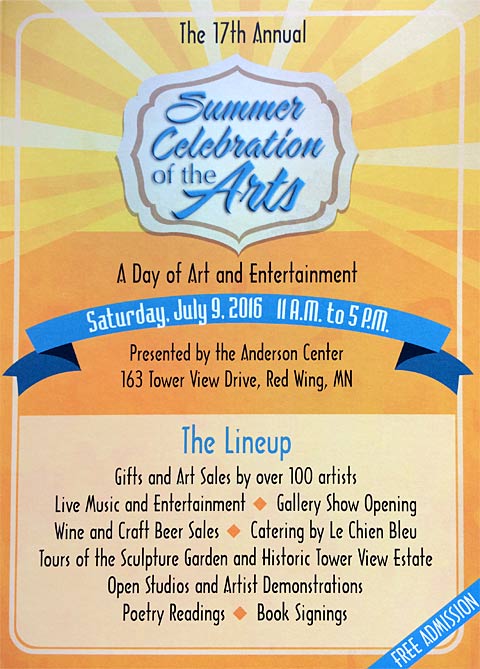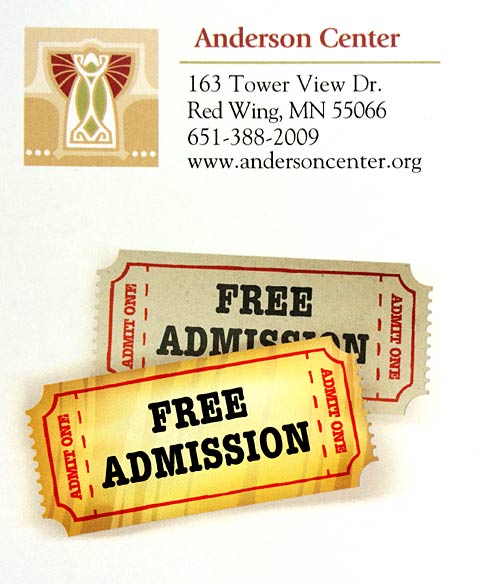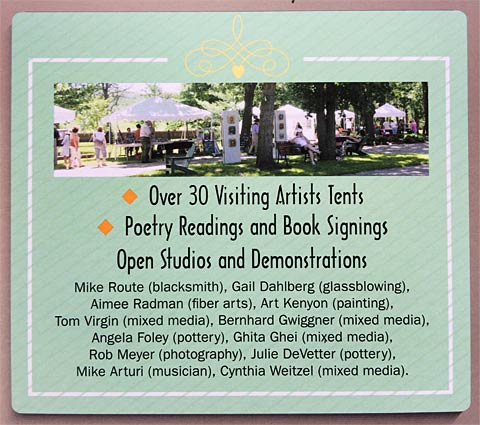 My boys and I hope to make the trip back for the event. They loved running around on the expansive grounds at the Anderson Center.