Friday night was the opening of the Faculty Exhibition at the Soeffker Gallery at Hamline University. Here are a few quick iPhone pics: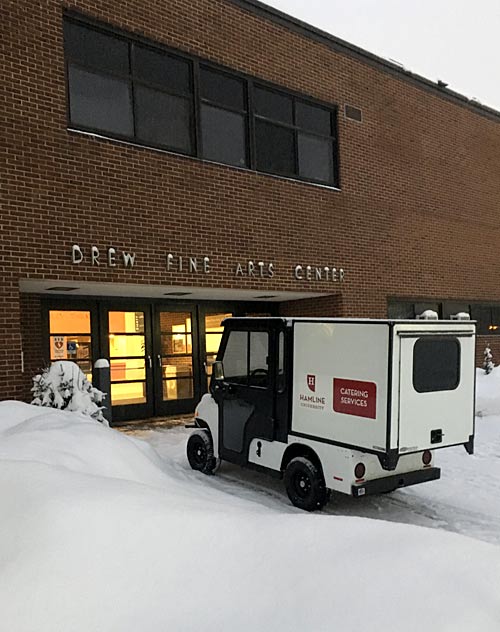 I arrived just after the catering truck. Good timing.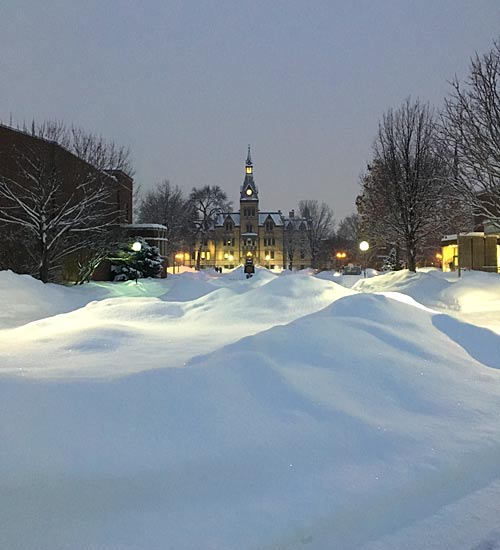 It was another snowy night on campus.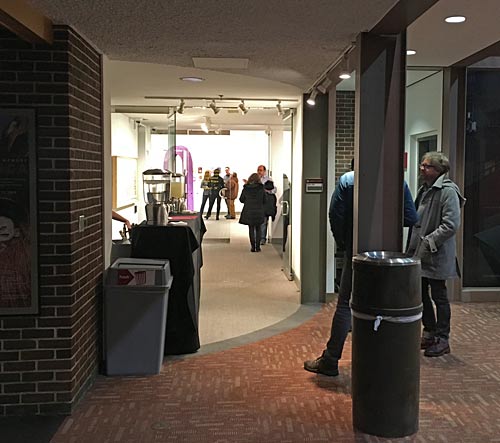 People outside the gallery.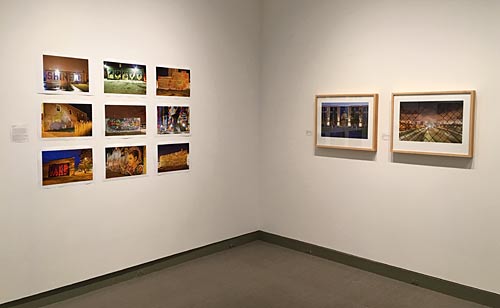 My work in the corner. I'll have more on what I was "trying" to do in a later post.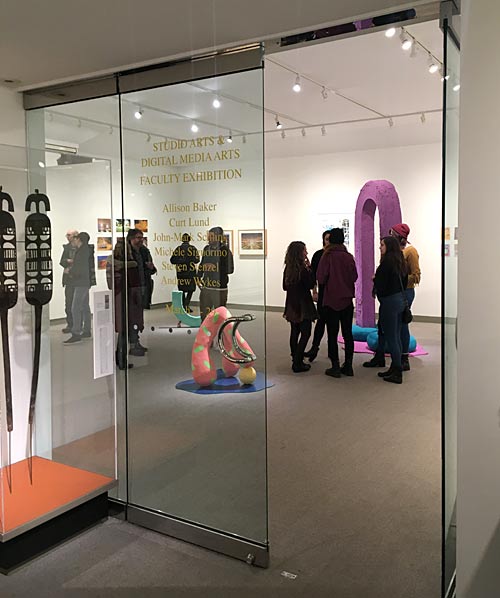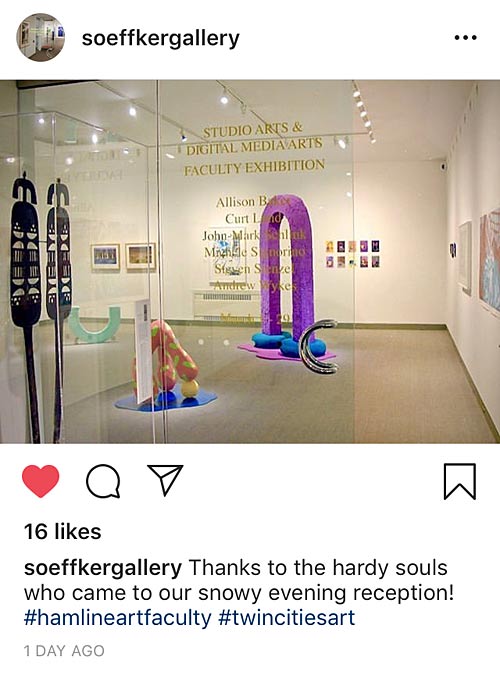 The
Soeffker Gallery on Instagram
posted a pic similar to my last one the day after the opening.
I'll photograph the entire show and post those photos when I get to it. (And a bit more about the "new" things I was trying with my work.) Check back!