This past semester, a few brochures for Hamline University appeared on my office desk. I was happy/proud to see a few (QUALITY) recent students of mine inside it's 17 short pages. I teach all the photography courses at Hamline, but that's only 1 or 2 courses/semester, so I really don't see that much of the student body each semester (about 0.75% to 1.5%).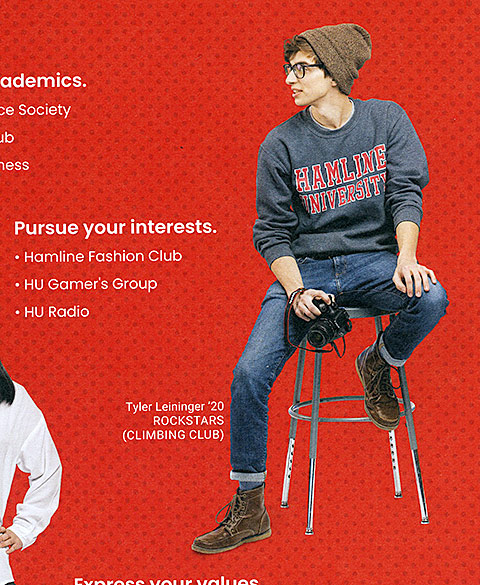 Tyler even has a camera in hand! Nice!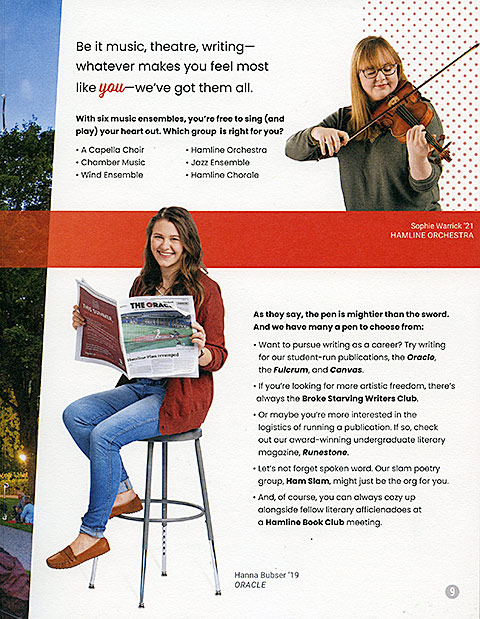 Sophie and Hanna on the same page.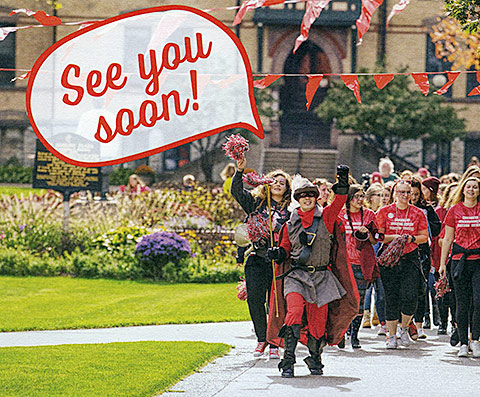 Waving the pom pom under the speech bubble on the back cover is another familiar face.
Nice work, students!