As I explained in my last post, I was one of many photographers hired to do a nationwide project for the New York Times Magazine. But after shooting, the Times changed their idea to just be around the New York City area.

A few weeks after that (under a week ago), they opened it back up to anyone around the nation - they were going to feature more work on their website. Thursday night, I saw that one of my photos had made the cut - I was one of about 30 photographers included on their site, and I was among names like Walter Iooss and Gregory Heisler.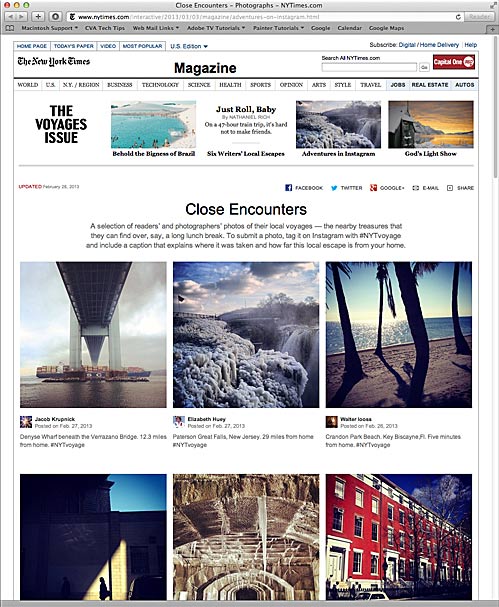 The NY Times Magazine website for their "Voyages" issue.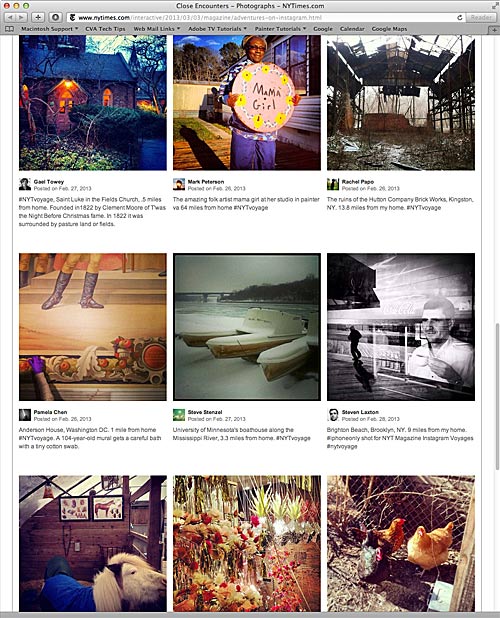 My image in the middle from along the Mississippi - an area I run by a few times a month.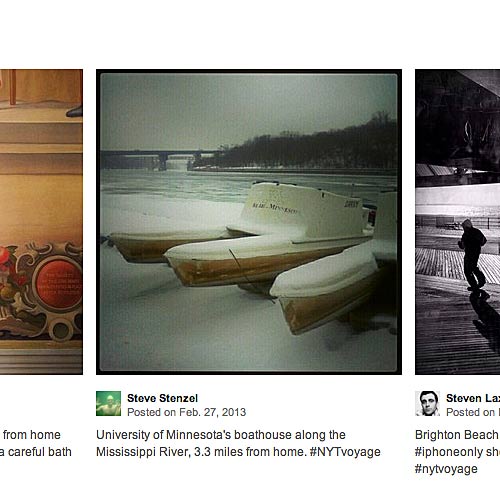 Close up from the website.
A few more photos have since been added, so now there are 42 in the gallery. Check out the
online "Local Voyages" project here
, and look for the "Voyages" issue to come out this Sunday on newsstands.
Go to
my last post
to see everything I shot for this project.
And
go here (and start scrolling down) to see details
from the other 4 projects I've done over the years for the NY Times Magazine. I've had a few friends ask about my other projects for them recently.